From Will Oremus' article at slate, every co-writer's nightmare, a couple of cases where a marginal note somehow makes it through into the final paper. First, from biology.
RESULTS: In this study, we have used (insert statistical method here) to compile unique DNA methylation signatures from normal human heart, lung, and kidney using the Illumina Infinium 27 K methylation arrays and compared those to gene expression by RNA sequencing.
And a more recent example from the journal Ethology: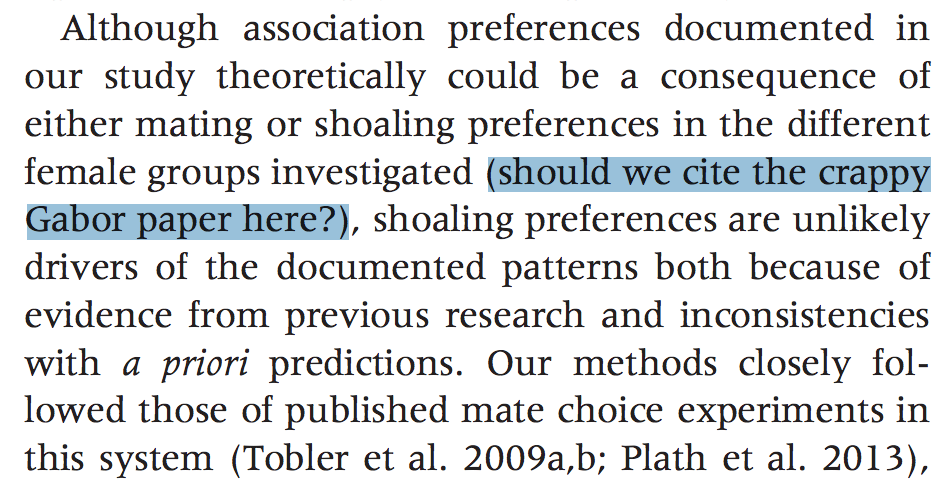 Ha! There but for the grace. . .